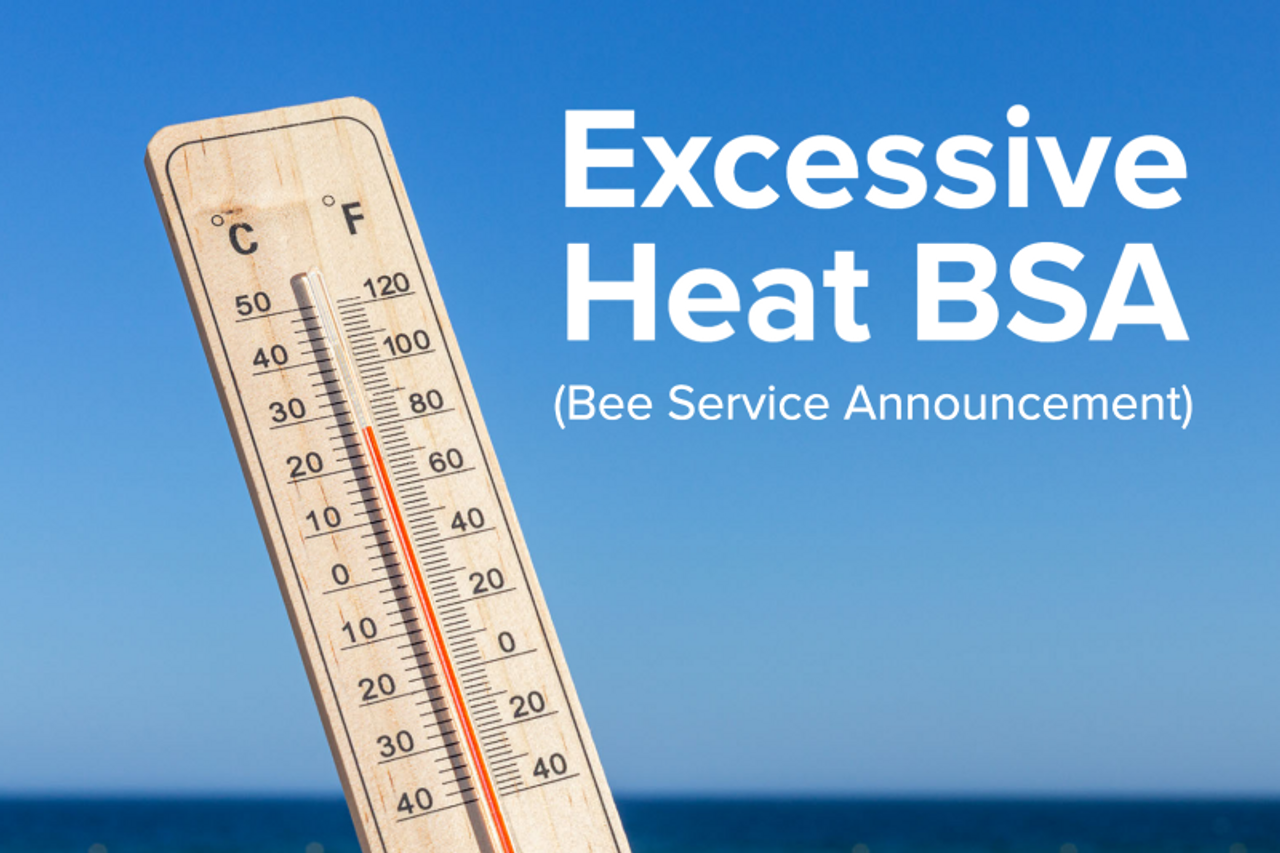 With extreme summer temperatures sweeping North America, shipping trucks, mailboxes, sheds, and garages can quickly feel like ovens! While bees are hearty insects, extreme temps can impact their survival.
Here are a few things to keep in mind this summer:
Once our bees leave our facility, we cannot regulate the temperature of the cocoons. Extreme temps and shipping delays may affect your bees. If you know your

 

leafcutter bees

 

are scheduled to ship during a heat wave, please consider

 

changing your bee ship date. You can change your bee ship date up to the Wednesday before your scheduled ship date.
If your summer

 

leafcutter bees

 

are DOA, please click the chat button (green leaf) on the bottom right hand corner of our website, and we'll happily replace your bees!
Check to ensure your

 

mason bee

 

cocoon storage area stays consistent with outdoor temperatures. If it is too hot, move nesting materials to a cooler location (between 70°F - 90°F degrees). Please don't place the bees in the refrigerator yet; it is still too soon!
If your

 

mason bee

 

cocoons were exposed to prolonged durations of excessive heat during the summer, consider harvesting cocoons about two weeks earlier than you usually do. Placing them in a cool location earlier than usual can help the bees retain more of their fat stores (energy) until spring. Typically, mason bee cocoons are harvested between October - November. Just be sure not to harvest too early as mason bees still need summer temperatures to develop into adult bees fully.
Good luck, and remember, we're always here to help if you have any questions.
Happy Pollinating, and Stay Safe Out There!
---
To stay up-to-date on bee-raising tips and reminders, events, pollinator research, and sustainability insights, sign up for our monthly BeeMail newsletter and follow us on social media!