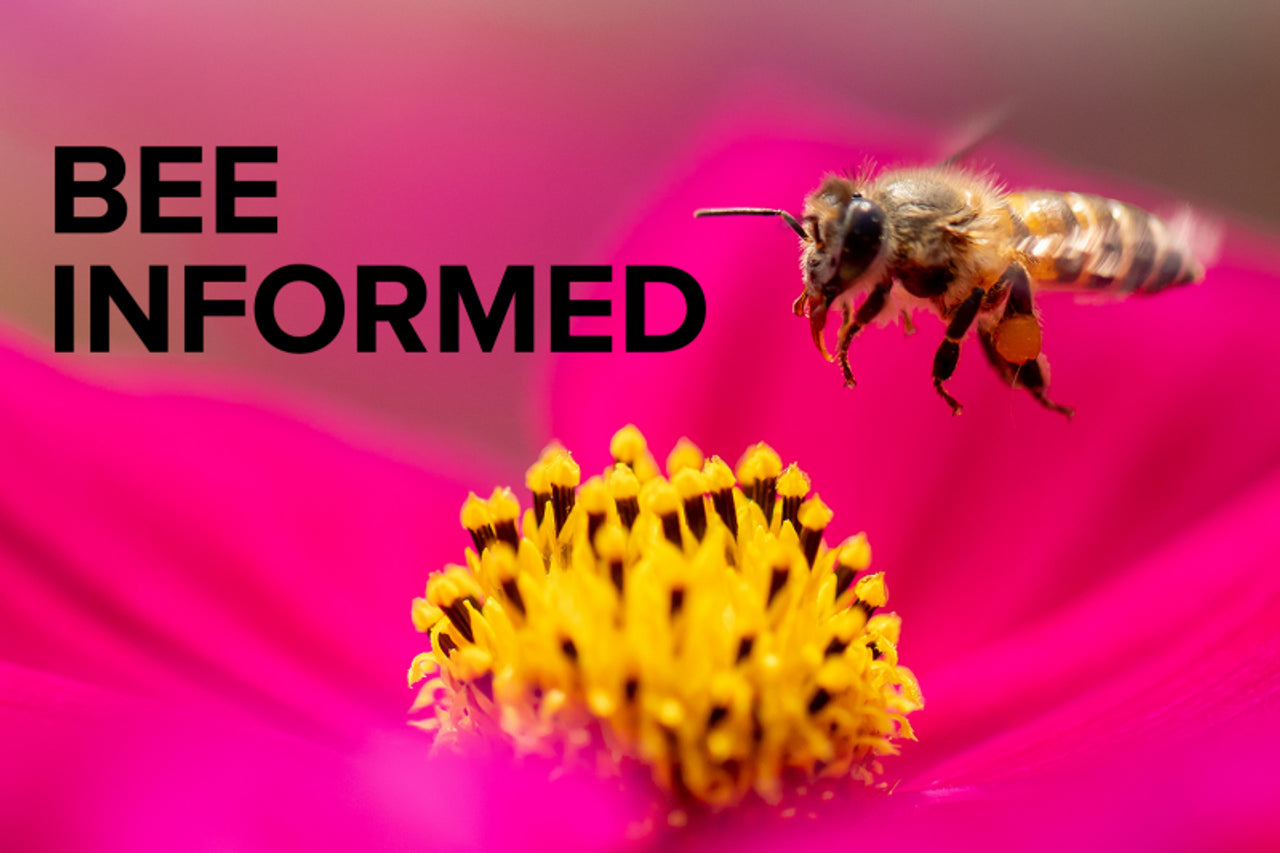 Each month our Bee Informed Blog highlights current news, science, and research related to solitary bee conservation, food insecurity, and sustainability.
(Associated Press) The invasive hornet found in Washington state that has been referred to as the Asian giant hornet or murder hornet has a new name.
Washington state Department of Agriculture officials said Monday that the Entomological Society of America (ESA) has adopted "northern giant hornet" for the species Vespa mandarinia in its Common Names of Insects and Related Organisms List. Continue reading...
(Central Orgeon Daily) A unique insect has some Central Oregonians concerned and they're wondering what it is.
"This is a fly that is very different than most flies, in it's a predator," said Oregon Bee Atlas volunteer and OSU Extension Pete Pederson.
That predator is what's called the Robber fly and it's made for speed. Continue reading...
3. Threatened wild bees get help from Washington researchers
(Associated Press) Few creatures exist closer to the front lines of climate change than wild, native bees. And few are more important, or as irreplaceable.
They've always been subjected to a long list of existential threats: habitat loss through agriculture, construction and urban development; pesticides, insecticides and other harmful chemicals; and competition from domesticated honeybees.
Add to that list the growing impacts of a warming planet — wildfires, heat waves and drought — all of which are growing in frequency and intensity — and the gravity of the situation lurches into focus.
In Washington, where the impacts of climate change become more apparent with each passing year, understanding the emerging perils faced by native bees could prove vital in their conservation and protection. Across the state, researchers and conservationists are doing just that. Continue reading...
---
To stay up-to-date on bee-raising tips and reminders, events, pollinator research, and sustainability insights, sign up for our monthly BeeMail newsletter and follow us on social media!