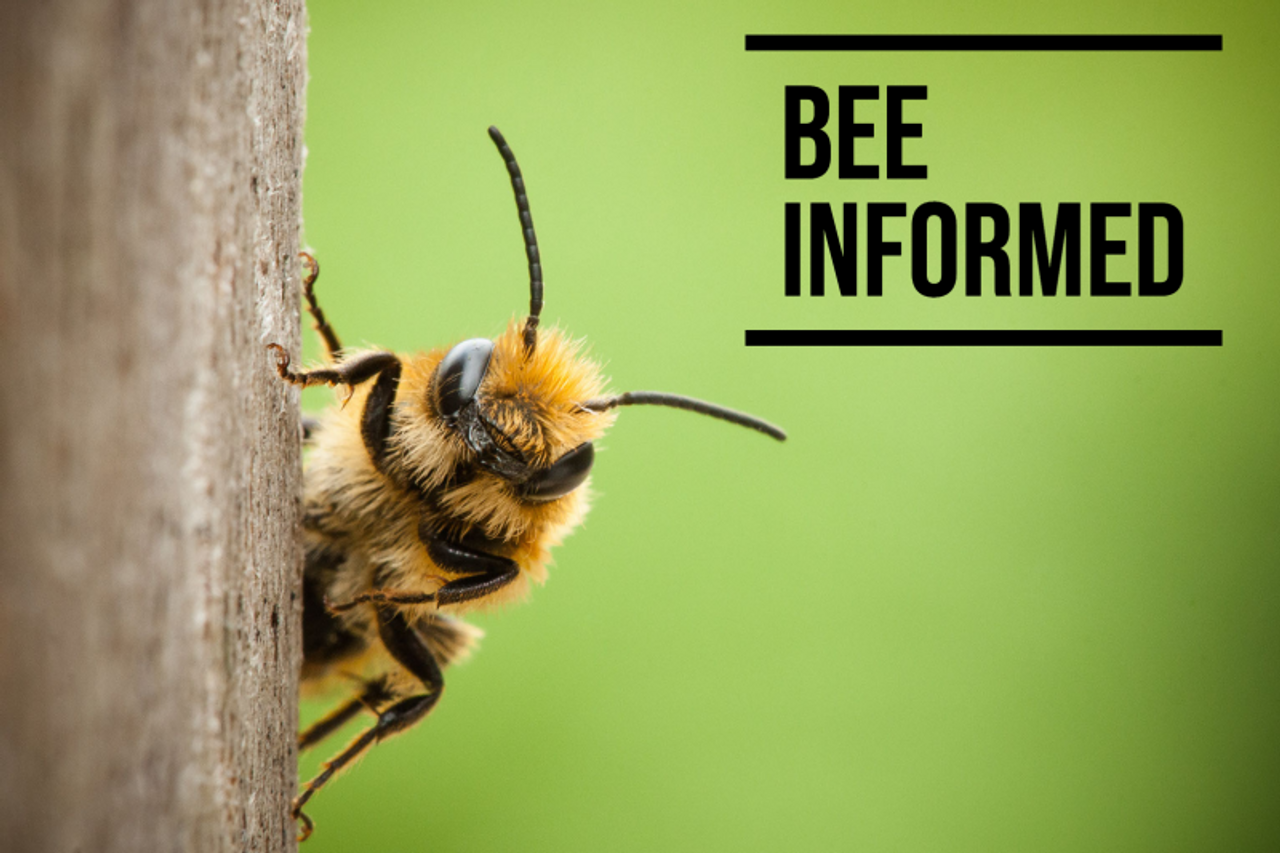 Each month our Bee Informed Blog highlights current news, science, and research related to solitary bee conservation, food insecurity, and sustainability.
(NRDC) New Jersey Governor Phil Murphy signed into law A2070 (Calabrese)/S1016 (Smith), which prohibits most outdoor non-agricultural uses of harmful neonicotinoid pesticides. An outpouring of scientific evidence points to neonics as a leading cause of bee losses; a threat to birds, other wildlife, and human health; and a cause of widespread water contamination.
(Yale Environment 360) Air pollution may be making it harder for bees and other insects to follow the scent of flowers, reducing pollination by as much as a third, new research suggests.
(National Biodiversity Data Centre) "Ultimately, the similarity between pollinator communities of the two meadow types indicates that doing less may be doing more in terms of providing resources for insect-pollinators within urban environments. Simply reducing the mowing frequency to create a mini-meadow within an urban environment can provide resources for insect pollinators, while being cost-effective and less labour-intensive than sowing a site with a seed mix."
---
To stay up-to-date on bee-raising tips and reminders, events, pollinator research, and sustainability insights, sign up for our monthly
 

BeeMail

 

newsletter and follow us on social media!