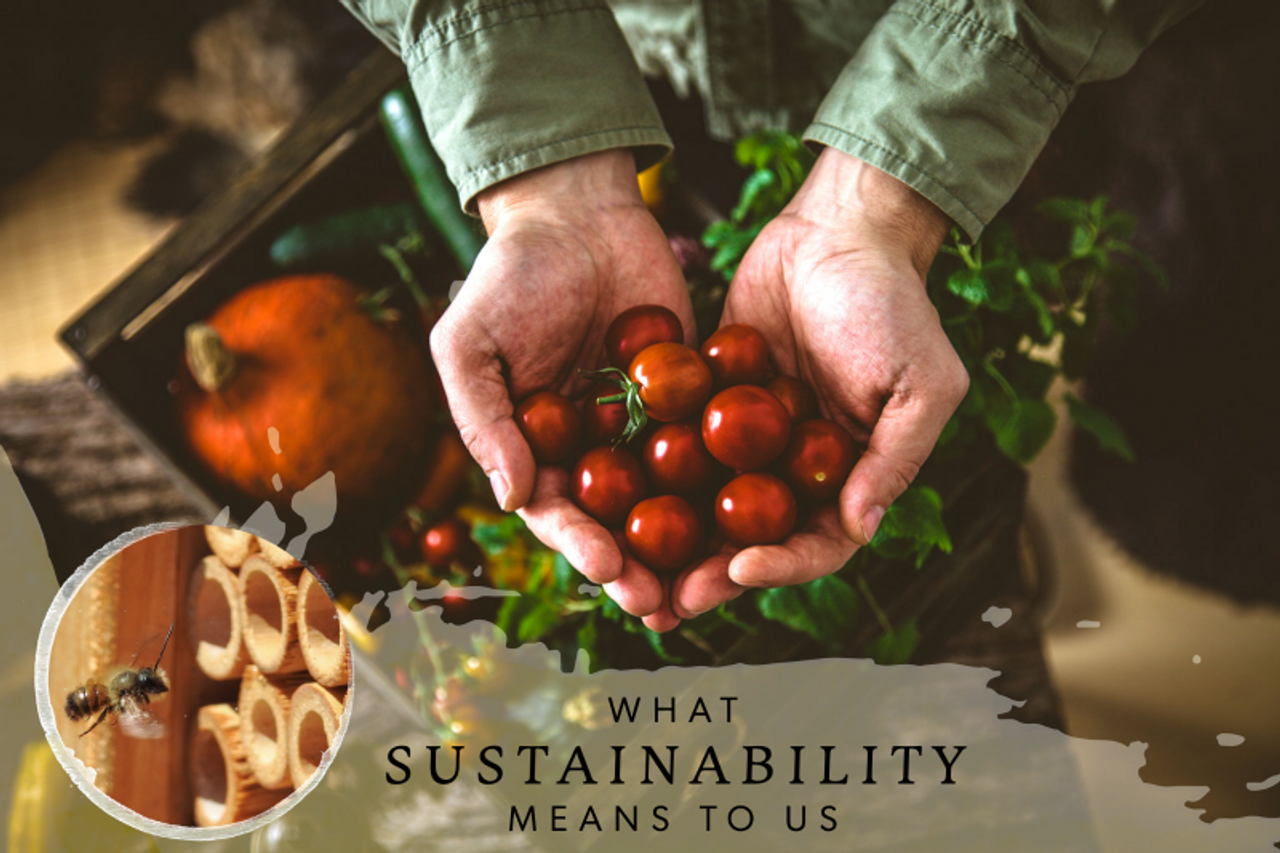 When we talk about our commitment to environmental sustainability at Crown Bees, we refer to the mindfulness of our effect on our environment and natural resources. As a company and as individuals, we make a conscious effort to reduce our environmental impact as much as possible to protect future generations of people (and bees).
We recognized that becoming truly sustainable will be a challenge as a small company. The path to reaching our future goals of becoming a B Corp certified business, moving into a LEED-certified building, and completing a full life-cycle analysis of our products, will take a considerable amount of time and money. We also recognize that being small is not an excuse (at least not a good one) for not doing everything we can to positively impact our community and our environment.
We genuinely appreciate your support of our company and our commitment to environmental sustainability over the years! We want to share the steps we've taken to reduce our environmental impact and invite you to join us on our journey to incorporate more sustainable practices in our business— and our everyday lives.
What We've Done
We prioritized sustainability as a company.The first phase of bringing sustainability to the forefront of Crown Bees was to establish our priorities and build them into our vision, mission, and core values. Our values guide our decisions in better ways for the Crown Bees team, our customers, our bees, and our environment.
We assessed our current impact. To better understand our impact on our customers, team, community, and environment, we completed the B Impact Assessment. Our score did not qualify us for B-corp certification, but the assessment did help highlight areas for improvement. Some initiatives, such as waste reduction and moving towards responsible packaging, are easier for a company of our small size to achieve. While others, such as energy-efficient upgrades and meeting green building standards, are much more difficult due to the high cost of these changes.
Changes we've made based on our initial assessment:
We installed new LED lighting throughout our retail space and warehouse.
We transitioned from plastic bags to 100% compostable bags (with compost-safe ink) for our Mason Bee Mud Mix.
We discontinued our bee house made of PVC piping.
We transitioned to plastic-free, refillable, 3rd-party certified cleaning products from

 

Blueland

 

for all of our facilities.
We buy used to create less waste when possible. We have sourced gently used office furniture, pallet racks, and an electric forklift for our retail space and warehouse.
Our bees are OBA Certified Sustainable Bees. We meet sustainable propagation and management practices such as controlling pests and chalkbrood, best practices for shipping live mason bee cocoons, managing and keeping records of populations from different regions, and sustainable nesting practices.
Our cedar bee houses are locally made and sustainably sourced. Our cedar bee houses are handcrafted locally in Western Washington, supporting the U.S. economy and reducing our shipping footprint. Our manufacturer sources their wood from sustainable logging companies, which use selective harvesting, downed tree harvesting, and post-wildfire harvesting. We use the scrap wood from larger projects to build our cedar houses. Using the end pieces slated for disposal prevents these pieces from entering the waste stream. The wood is finished with rosewood oil, harvested from the seeds of the Brazilian Rosewood tree. No trees are ever cut down to create this oil.
We share our knowledge! We believe there's always an opportunity to teach people about environmental stewardship and how to make sustainable choices! On our website, you'll find guidance on best bee-raising practices, sustainable living blog posts, resources to teach communities about the importance of pollinators, and classroom activities to implement in a school or library program—this is an ongoing effort. We never charge a fee for these resources!
We are active in our local community. Our goal is to improve the environment in our community by working with area businesses, community leaders, and our neighbors to create a clean and safe place to live and work.
We provide local growers and community gardens with solitary bees, free of charge, to help pollinate their crops and increase food production.
We are helping lead a Rotary International community event in the Spring of 2022. The event's goals are to excite environmental action by businesses and individuals in the local community, increase awareness and implementation of environmentally sustainable practices, and connect environmentally responsible companies with new customers.
We understand that growth in sustainability practices doesn't happen overnight but instead requires a keen focus on manageable steps that can be accomplished by everyone involved. We're proud of our small team who've worked hard to implement changes to reduce our environmental impact—both at Crown Bees and in their personal lives—and we're thankful to have the continued support of our bee-raising community!
Join us in 2022, and together let's serve as an example of how practicing sustainable living positively impacts the community and the planet! Start with yourself. What changes can you make at home or work? Then, inspire others. Who can you influence? Together, we can meet the environmental challenges of today!
We hope you have a Hap-BEE start to the new year!
Cheers!
~The Crown Bees Team
---
To stay up-to-date on bee-raising tips and reminders, events, pollinator research, and sustainability insights, sign up for our monthly BeeMail newsletter and follow us on social media!