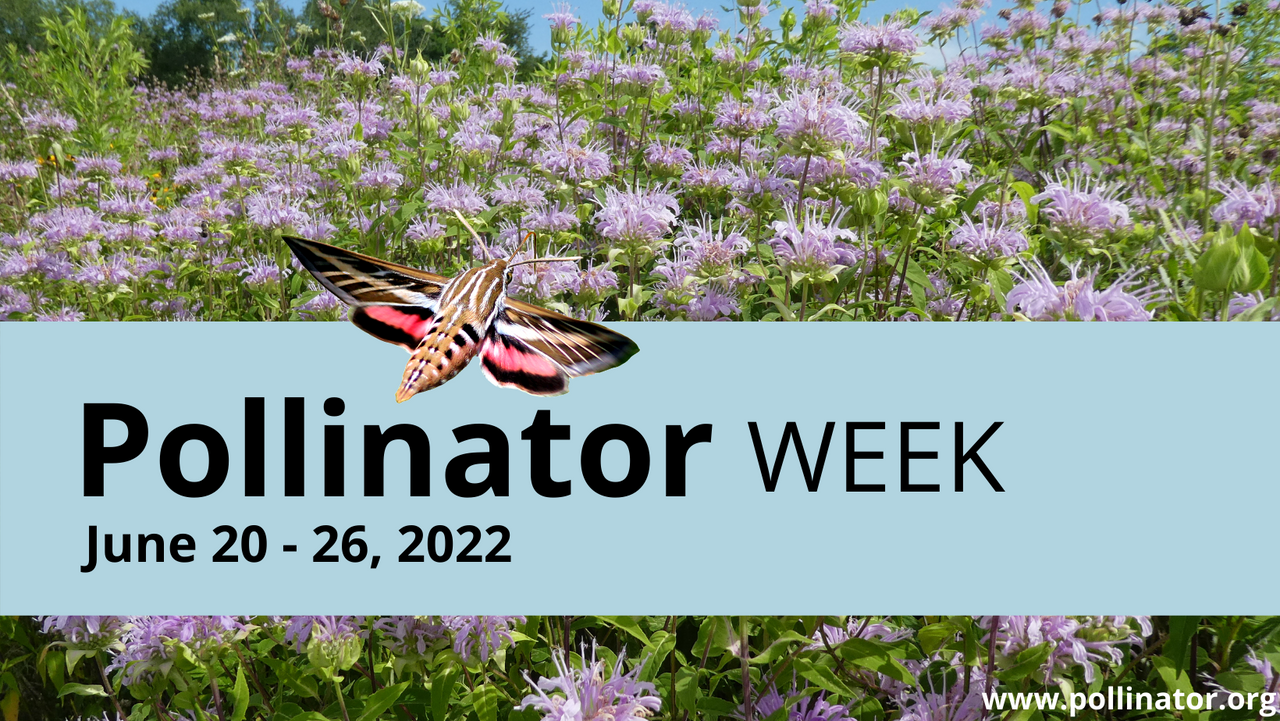 Pollinator Week is an annual celebration in support of pollinator health that was initiated and is managed by our friends at Pollinator Partnership. It is a time to raise awareness for pollinators and spread the word about what we can do to protect them. The great thing about Pollinator Week is that you can celebrate and get involved any way you like! Popular events include planting for pollinators, hosting garden tours, participating in online bee and butterfly ID workshops, and so much more.
Visit Pollinator Partnership's website for a list of activities and resources to help you celebrate Pollinator Week!
---
We've also created a few fun activities of our own and special sales to help you learn more about the bees in your backyard!
These fun hands-on activities will help kids enjoy summer by learning more about the solitary bees that live in your yard and garden! Activities include building a bee house, dissecting and labeling a flower, keeping a bee observation journal, and more!
Ever wonder what bees or wasps are nesting in your bee house? This guide will help you make a probable identification of cavity-nesting bees and wasps down to the family and genus level by examining nest construction.
It may come as a bit of a shock since our business is solitary bee-raising supplies, but we love the idea of DIY bee houses! Building a bee house is a fun, engaging activity that benefits native bees that the entire family can enjoy. We designed this guide to help you craft a bee house that suits your budget and design style and provide bees with a safe nesting habitat to thrive.
POLLINATOR WEEK SALE
Provide vital nesting habitat for your local native bees with a variety of nesting materials.Get 10% off our instant Bee Hotels and Motels and provide nesting sites for wild, native cavity-nesting bees in your backyard!
Does your DIY house need nesting materials? Get 15% off our Pollinator Pack for Wild Bees and give your wild, native bees options with a variety of Natural Reeds and BeeTubes!
---
To stay up-to-date on bee-raising tips and reminders, events, pollinator research, and sustainability insights, sign up for our monthly BeeMail newsletter and follow us on social media!