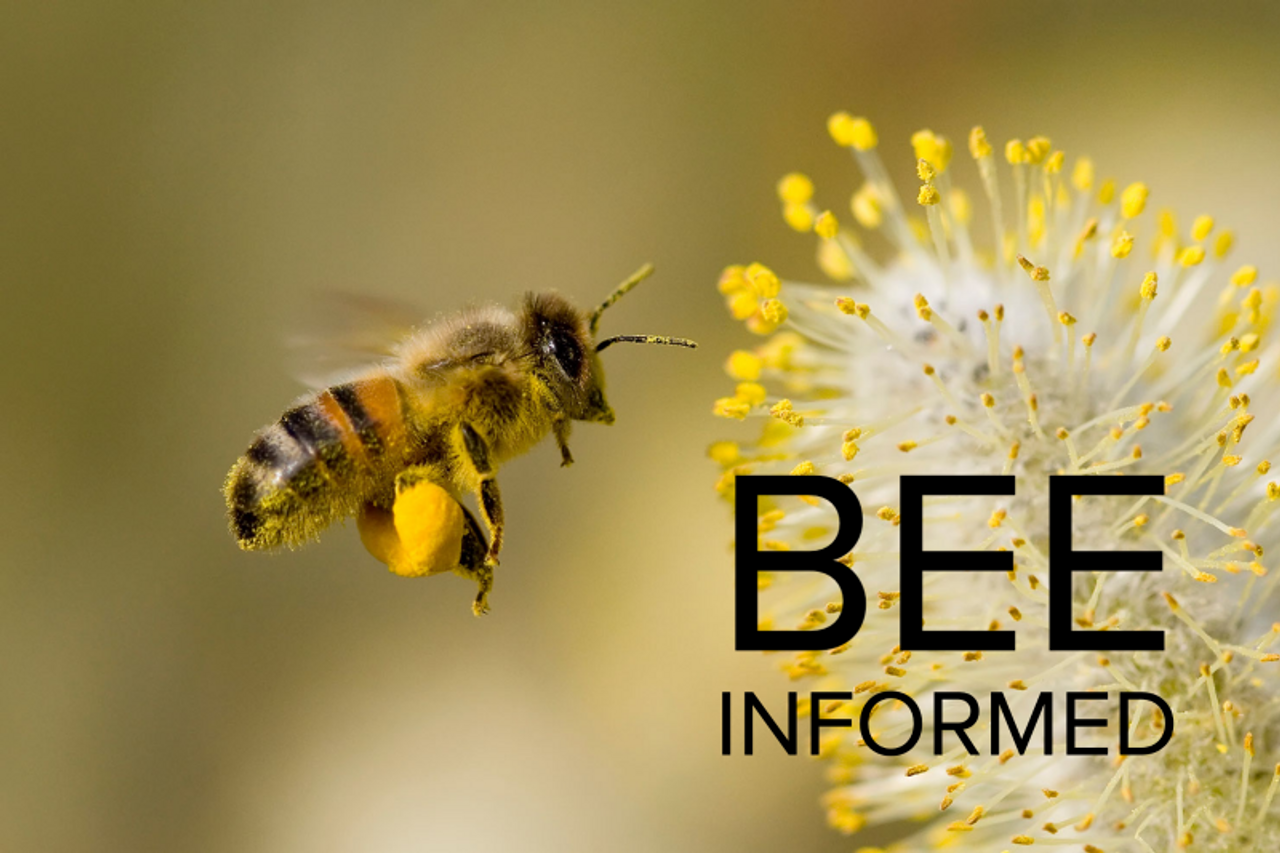 Each month our Bee Informed Blog highlights current news, science, and research related to solitary bee conservation, food insecurity, and sustainability.
(wpr.org) Two years ago, Appleton became the first city in the U.S. to adopt "No-Mow May," an initiative designed to boost the population of bees and other pollinators.
The idea is to give homeowners the option of letting their lawns get a bit overgrown for a few weeks to ensure that bees that are coming out of hibernation have plenty of options for the nectar and pollen they need.
The initiative, which is optional everywhere it's been implemented, requires cities to temporarily waive enforcement of ordinances that require homeowners to maintain their lawns. Continue reading...
(National Geographic) They come in many colors: golden, solid onyx, or striped dandelion and cinnamon. Their eyes can be beady black, slate gray, or even bluish-green. Their bodies may be as small as lentils or big as wine grapes. But the most amazing thing about stingless bees are the honeys they produce, which are increasingly being sought after for food and medicine.
In the Peruvian Amazon, people are just beginning to raise a few of the area's 175 different species of stingless bees, which promise to help beekeepers and their communities. Historically, such honey has typically been harvested from the wild, which destroys the hives. Continue reading...
(Audubon) If only seabirds could catch a break from the gauntlet of threats they face worldwide. Across the globe, the birds are imperiled by everything from power lines and light pollution to plastics and longlines on fishing trawlers. In many cases, their important fish prey are being depleted or moving due to warming waters. Meanwhile, feral rodents, pigs, and cats have decimated their populations. And now, according to new research, there is another threat to add to the list: honey bees. Continue reading...
---
To stay up-to-date on bee-raising tips and reminders, events, pollinator research, and sustainability insights, sign up for our monthly BeeMail newsletter and follow us on social media!