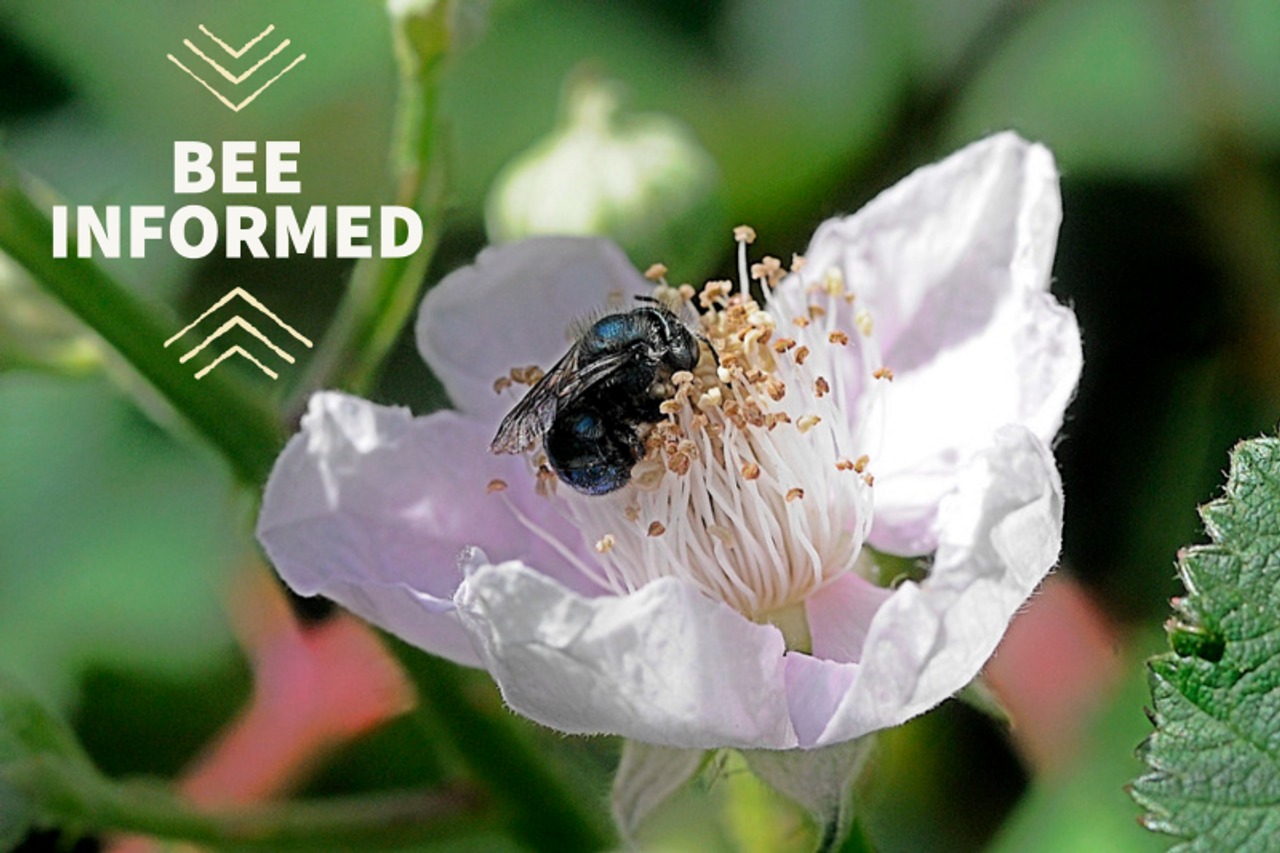 Each month our Bee Informed Blog highlights current news, science, and research related to solitary bee conservation, food insecurity, and sustainability.
This article published by National Geographic highlights the findings of a study published in the journal One Earth which reveals that in recent decades, the number of bee species reported in the wild has declined globally - roughly a 25% reduction of spotted species between 2006 - 2015 on all continents except Australia. The article also discusses the causes of the decline in bee diversity, as well as the importance of contributions by citizen scientists to help fill research knowledge gaps.
As most of us know, many farms in the United States use managed honeybees to pollinate crops and increase yields, sometimes trucking beehives all across the country. This article published by Science News summarizes a study published in the journal Proceedings of the Royal Society B, which shows that wild bees also play a role in crop pollination, even on conventional farms that use managed honeybees.
At the national level, the study estimated the value of wild pollinators to be highest in apple production, with a value of $1.06 billion. There was also significant value in the production of sweet cherry ($145 million), watermelon ($146 million), pumpkin ($101 million), blueberry ($50 million), and tart cherry ($32 million) (See Figure Below), totaling approximately $1.5 billion across these crops alone!
In this article written by Holly Ober, we learn that entomologists at UC Riverside documented a common species of native sweat bee that has a daily routine that makes it a promising managed pollinator. In a paper published in the journal Ecology, researchers provide a detailed look at the foraging behavior of Halictus ligatus. Because this species of sweat bee can thrive in environments that have been highly modified by humans, such as cities and agricultural areas, it could become a suitable supplement to honeybees, which are expensive for farmers to rent and threatened by pesticides and climate change.
---
To stay up-to-date on bee-raising tips and reminders, events, pollinator research, and sustainability insights, sign up for our monthly BeeMail
 

newsletter and follow us on social media!