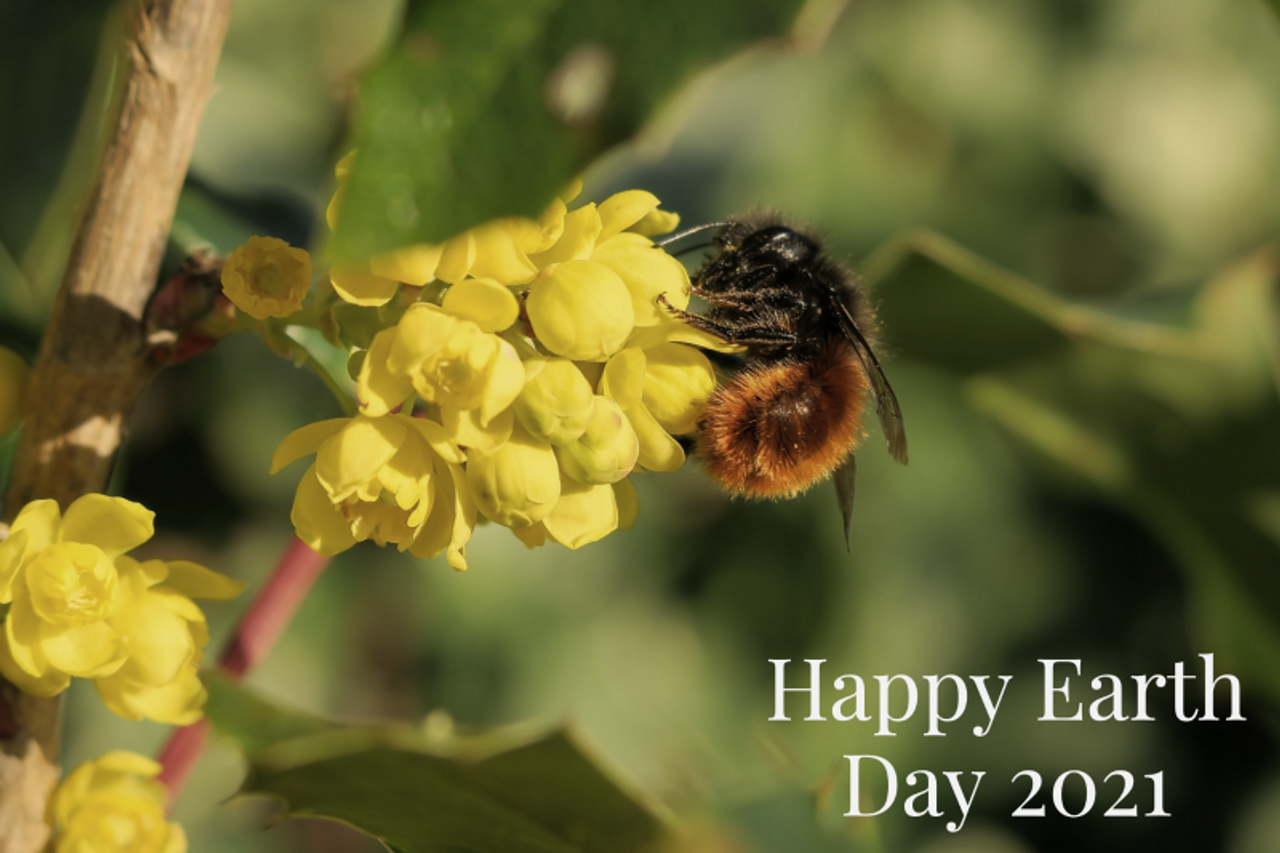 Did you know that 1 billion people from 190+ countries mobilize for environmental action every earth day?
What began as a day of putting environmental concerns on the front page in the U.S. is now a large-scale push for action! Today, Earth Day is widely recognized as the largest secular observance in the world. Every year more than 1 billion people come together to advocate for our planet and push for pro-environmental behavior and policy changes.
As a small, solitary bee company, we, of course, love Earth Day! And, in the spirit of Earth Day, we wanted to briefly highlight a few of our recent actions aimed at minimizing our impact on the environment, as well as a few steps you can take that will positively affect the world.
What we're doing:
Mission, Vision, and Values - To highlight our commitment to sustainability and guide our future decisions in better ways for our customers, our bees, and our planet.
Local Manufacturing - Our cedar bee houses are handcrafted locally in Western Washington, which reduces our shipping footprint. Our manufacturer sources their wood from sustainable logging companies, which use selective harvesting, downed tree harvesting, and post-wildfire harvesting. Wood is finished with rosewood oil, harvested from the seeds of the Brazilian Rosewood tree. No trees are ever cut down to create this oil.
Packaging Changes - Unfortunately, the most economical packaging often has the worst impact on our planet. As a small company, this is a big hurdle to overcome. And, while we are actively searching for affordable, low-impact packaging to replace our oil-based packaging, a complete transition will take time. Starting this year, instead of nylon bags, we are shipping our leafcutter bee cocoons in boxes made from 100% recycled materials; 75% is post-consumer waste.
These steps may seem small compared to some of the lofty initiatives of large corporations. However, we believe that better defining our purpose and making small, incremental changes will help us eventually reach our sustainability goals.
It is a journey; the important thing is to get started. We hope you join us!
What you can do:
Since today is about creating positive change, here are a few actions you can take that positively affect the world.
Buy organic when possible and support a pesticide ban by contacting legislative representatives. There can be little doubt now that the world's most widely used insecticides – neonicotinoids- are harmful to bees. Plants and soil absorb the neonicotinoids that are sprayed on them. These pesticides can cause behavioral and immune system problems among bees, leading to their decline.
Visit earthday.org

 

and learn about popular actions that people are taking across the globe.
We hope you can get outside, explore and appreciate nature today! But, however you choose to celebrate, we wish you a safe and Hap-Bee Earth Day!
- The Crown Bees Team
---
To stay up-to-date on bee-raising tips and reminders, events, pollinator research, and sustainability insights, sign up for our monthly BeeMail
 

newsletter and follow us on social media!