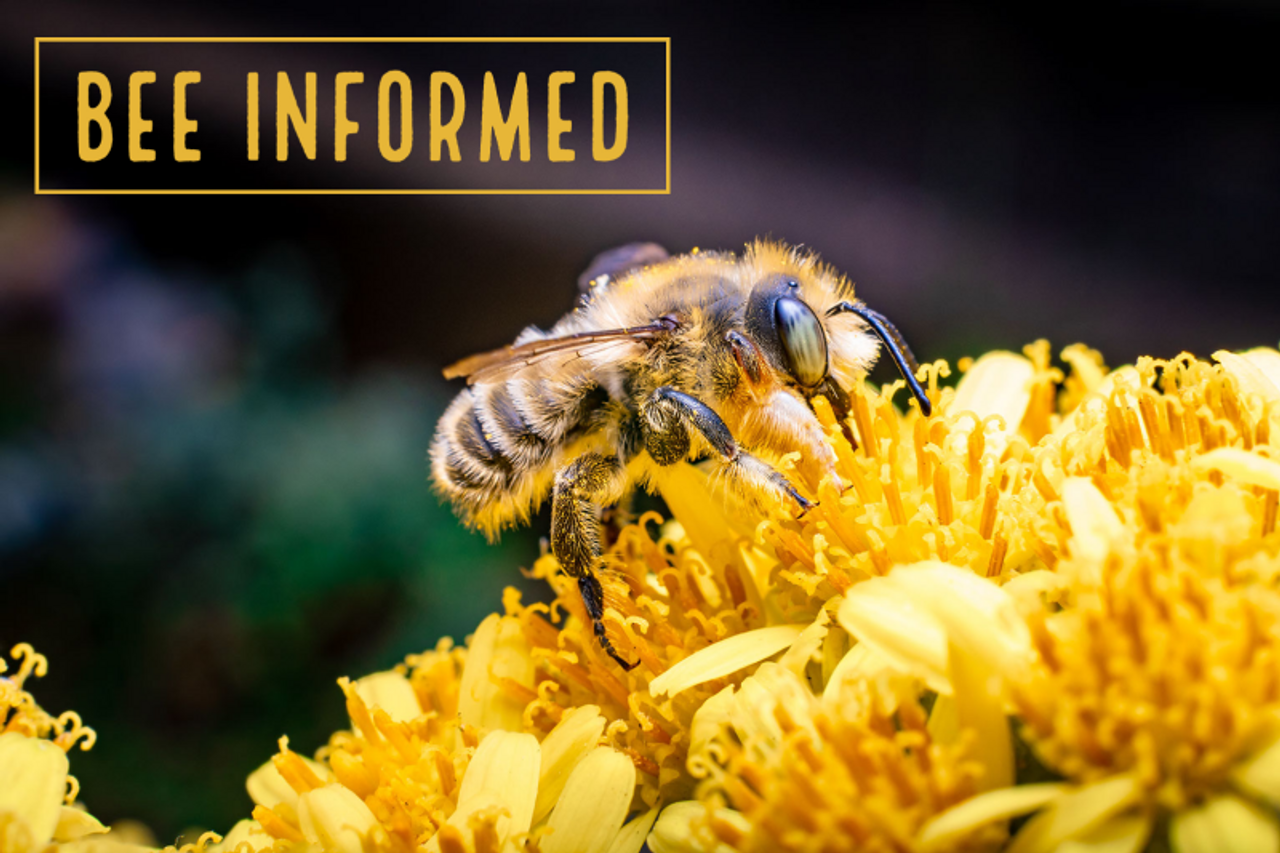 The University of Michigan - A new analysis of thousands of native and nonnative Michigan bees shows that the most diverse bee communities have the lowest levels of three common viral pathogens. 
"This result is exciting because it suggests that promoting diverse bee communities may be a win-win strategy to simultaneously reduce viral infections in managed honeybee colonies while helping to maintain native bee biodiversity," said study lead author Michelle Fearon.
Click here to read the full news release or read the abstract in the journal Ecology.
Oregon State University - Oregon is the first state in the nation to form a Master Melittologists program of trained community scientists dedicated to preserving and cataloging bees that are native to the state.
Like OSU Extension Master Gardeners, the Master Melittologist program intensively trains volunteers on the meticulous work of locating and cataloging the bees that no one has seen before. While Oregon is known for honey bees that pollinate much of the food we eat, the state is also home to about 600 native bees, many that are pollinators too.
3. What Kind of Bee Is That Bee?
Many of our bee raisers want to learn how to identify the bees that visit their gardens and tell the difference between native and exotic bee species. But, with over 4,000 species of native bees in North America, plus the nonnative species that have been introduced, it can be challenging to identify one from the other. Fortunately, there are some great resources to help people learn how to identify bee species. Below are a few of our favorites.
Discover Life

 

is a free online tool to help identify species, track the impact of climate change, and participate in research projects.
Bug Guide

 

is an online community of naturalists who collect photos of insects from the United States and Canada for identification and research. They also summarize findings in guide pages for each order, family, genus, and species.
Exotic Bee ID, a website created through a collaborative effort between the U.S. Department of Agriculture's Agricultural Research Service (ARS), Animal and Plant Health Inspection Service (APHIS), and Utah State University (USU), can help bee enthusiasts identify nonnative bees in the United States. Some exotics, such as

 

Osmia cornifrons, have been naturalized and are often managed on farms and orchards. However, it is still important for researchers to understand their distribution and abundance.
Exotic Bee ID is designed primarily as a screening tool for those who monitor and intercept nonnative bees coming into the U.S., it is also commonly used by growers, hobbyists, and homeowners—that is, essentially anyone interested in identifying bees.
Good Luck Identifying!
---
To stay up-to-date on bee-raising tips and reminders, events, pollinator research, and sustainability insights, sign up for our monthly BeeMail

 

newsletter and follow us on social media!