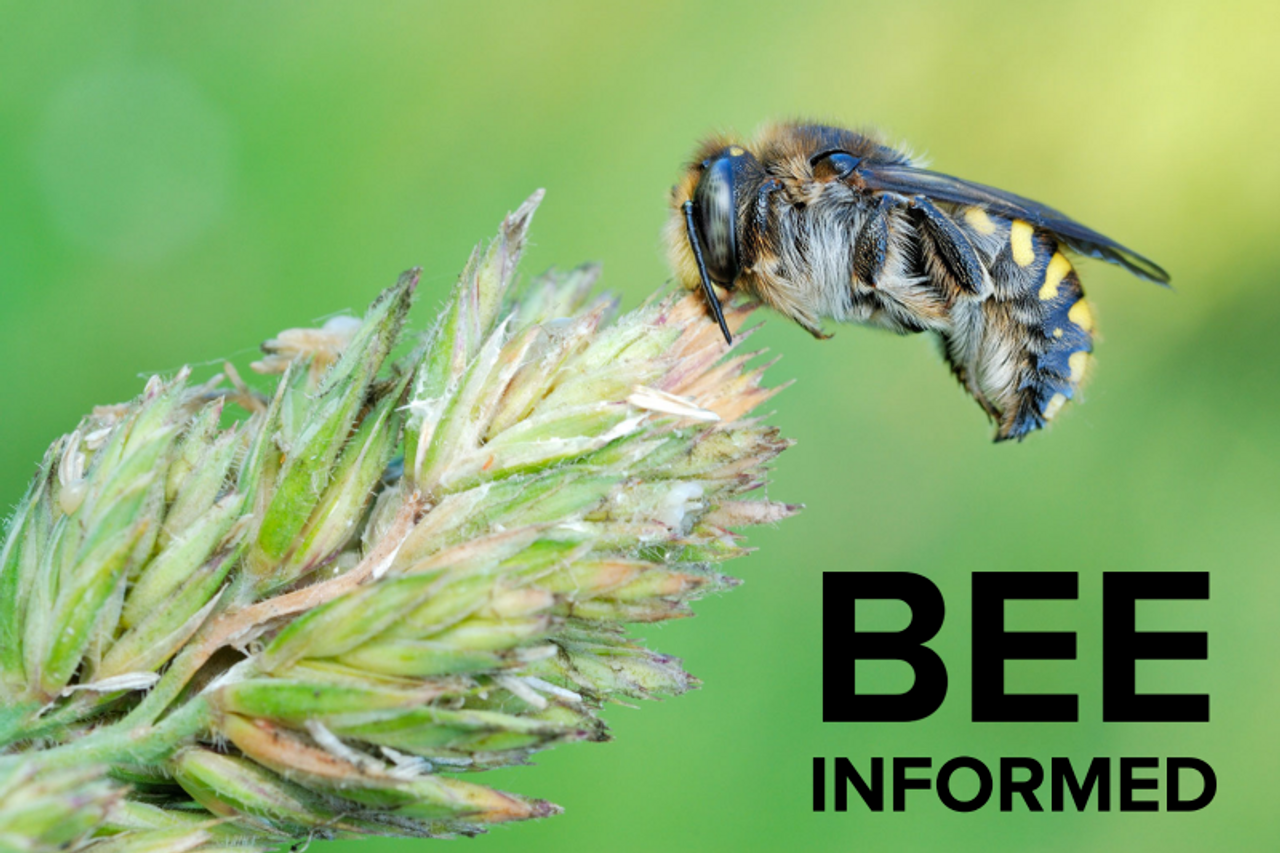 Each month our Bee Informed Blog highlights current news, science, and research related to solitary bee conservation, food insecurity, and sustainability.
(OPB.org) The Oregon Bee Atlas just got bigger. In an update announced this month, the largest bee and plant database in the state added hundreds of new native bee species that were discovered all over Oregon.
The atlas was created because of a lack of information available about the state's bee populations. The program's scientists collect data from each county with help from trained volunteers who collect bee specimens. In the latest update, they added 224 unique bee species to their list from data collected in 2019, increasing the number of known native bees in Oregon to 650. Continue reading...
(The Conversation) The importance of bees in our society as pollinators and honey producers appears to have led to their increased popularity in many artistic endeavors, such as film, social media, gaming and contemporary art.
Is this new fascination with bees a recent phenomenon? In a new study, researchers explored how bees are represented throughout different cultures, time periods and art mediums. Continue reading...
(Civil Eats) Designating community gardens as 'Critical Environmental Areas' could give neighborhoods a seat at the table when developers move in.
(BBC) Magdalena Wasiczek has been named International Garden Photographer of the Year (IGPOTY) for her picture of a butterfly, entitled The Stardust. Check out all the winners. Continue reading...
---
To stay up-to-date on bee-raising tips and reminders, events, pollinator research, and sustainability insights, sign up for our monthly
 

BeeMail

 

newsletter and follow us on social media!