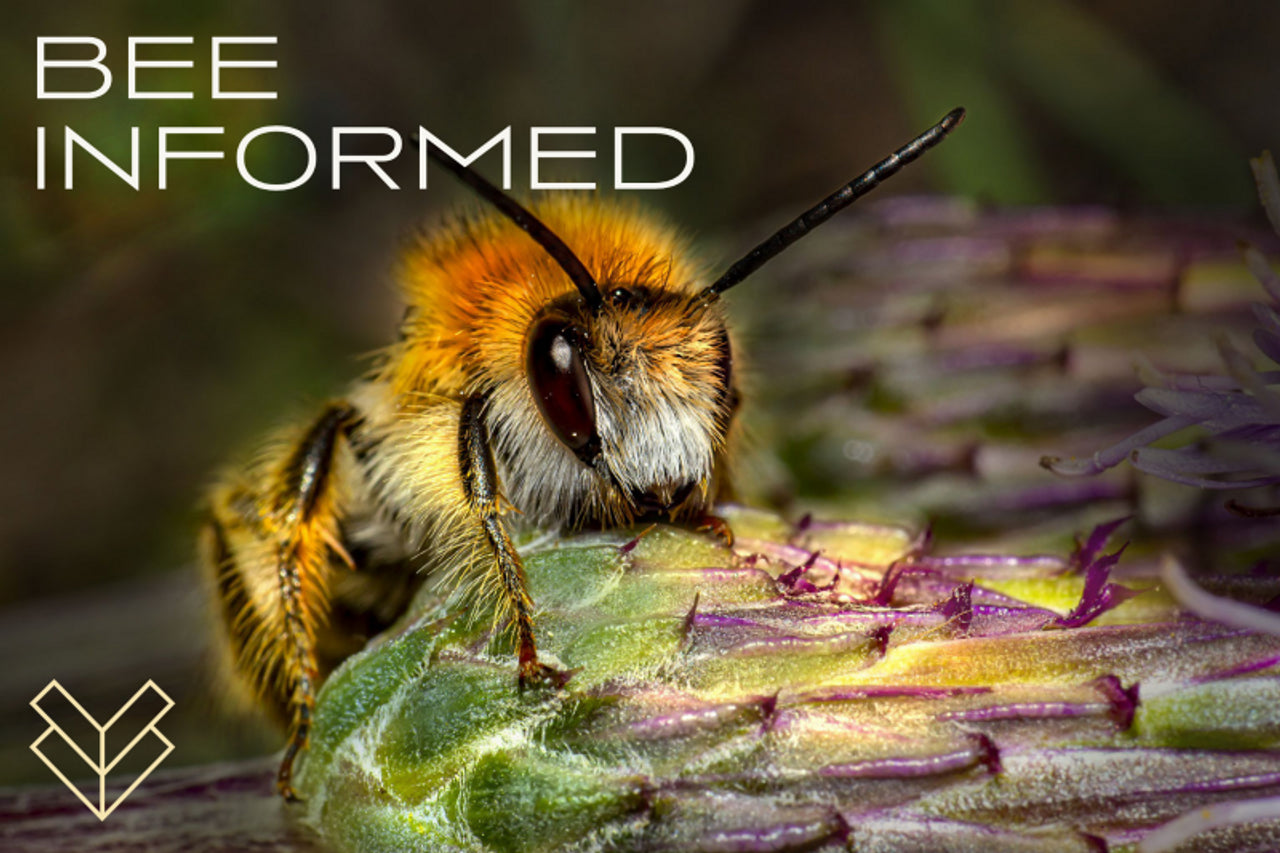 Each month our Bee Informed Blog highlights current news, science, and research related to solitary bee conservation, food insecurity, and sustainability.
Temperate forests in the eastern United States come to life in April and May with colorful blankets of wildflowers, birds singing from newly leafing tree branches, and plenty of insect activity. That includes one greatly understudied group of native insects: the forest-living bees. A new study, however, is shedding much-needed light on the ecology of these often small but busy bees that do much of the spring pollination work in woodlands. Continue reading...
Male Osmia pumila, Photo by USGS Bee Inventory and Monitoring Lab via Flickr
A small native bee could help make Quebec's north less dependent on fruit and vegetables flown in at high cost.
Researchers at the Boreal Forest Experimentation and Development Center in Baie-Comeau, Que. are studying whether the Osmia tersula bee could help grow food in greenhouses in northern Quebec.
If the project succeeds, it could be a game changer for food security in the region, said Mathilde Bouchard, a research associate at the centre. Continue reading...
Osmia tersula, Photo by Ève-Catherine Desjardins
Silflower was among native plants that blanketed the vast North American prairie until settlers developed farms and cities. Nowadays confined largely to roadsides and ditches, the long-stemmed cousin of the sunflower may be poised for a comeback, thanks to solar energy.
Researchers are growing silflower at nine solar installations in the Minneapolis area, testing its potential as an oilseed crop. The deep-rooted perennial also offers forage for livestock and desperately needed habitat for bees, butterflies and hummingbirds. Continue reading...
Photo by Heather Ainsworth/AP
---
To stay up-to-date on bee-raising tips and reminders, events, pollinator research, and sustainability insights, sign up for our monthly
 

BeeMail

 

newsletter and follow us on social media!