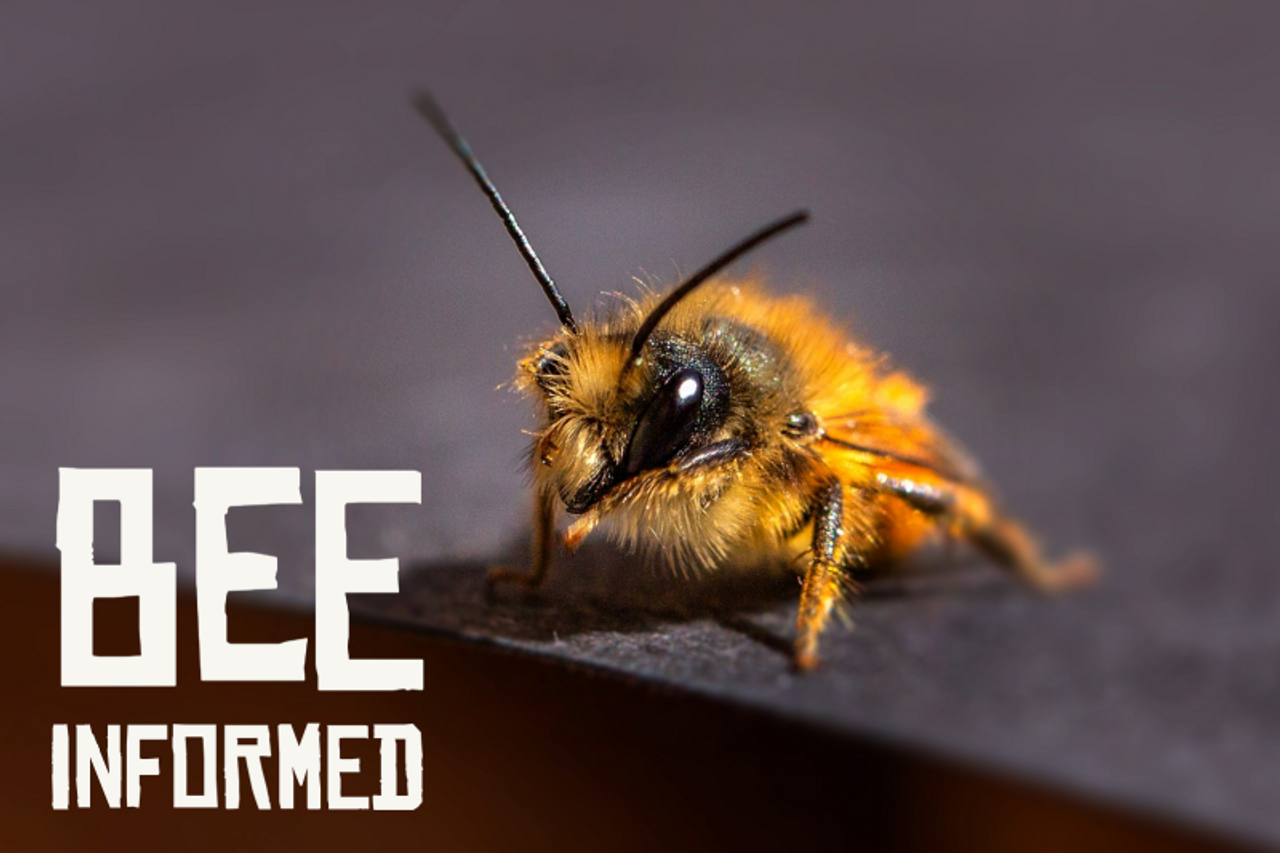 Each month our Bee Informed Blog highlights current news, science, and research related to solitary bee conservation, food insecurity, and sustainability.
Ambio: A Journal of the Human Environment - This article explores bees' contributions towards achieving the United Nation's Sustainable Development Goals (SDGs). The SDGs are the blueprint for achieving a better, more sustainable future for all people on the planet. The article shows the crucial role bees play in meeting the SDGs through providing: 1) quantity and quality of food, 2) nutrition and medicine, 3) inclusive communities, 4) biofuels, 5) forest conservation and regrowth, 6) healthy and diverse ecosystems, 7) economic opportunities, and 8) innovation and inspiration. Click here to read the article.
National Sustainable Agriculture Information Service - This publication provides information and resources on planning for, protecting, and creating habitat for native bees in agricultural settings. Creating and preserving native bee habitat benefits farmers of specialty crops such as almonds, apples, blackberries, blueberries, cherries, cranberries, pears, plums, squash, tomatoes, and watermelons. But, it is not just the crops WE eat that depend on native pollinators. Oil and biofuel crops such as canola and sunflower require bee pollination. Even meat and dairy industries depend on bee pollination to produce forage seeds such as alfalfa and clover. Often, these native pollinators are more efficient than honey bees! Click here to access the publication.
Op-ed by Sheila Colla, Assistant Professor of Environmental Studies at York University - Discusses the benefits of planting "resilience gardens" to help mitigate food security issues related to crises. These types of gardens can support native biodiversity and pollinators, provide mental health benefits, and provide local fruits and vegetables to food-insecure areas. Click here to read the entire Op-ed.
---
To stay up-to-date on bee-raising tips and reminders, events, pollinator research, and sustainability insights, sign up for our monthly BeeMail newsletter and follow us on social media!