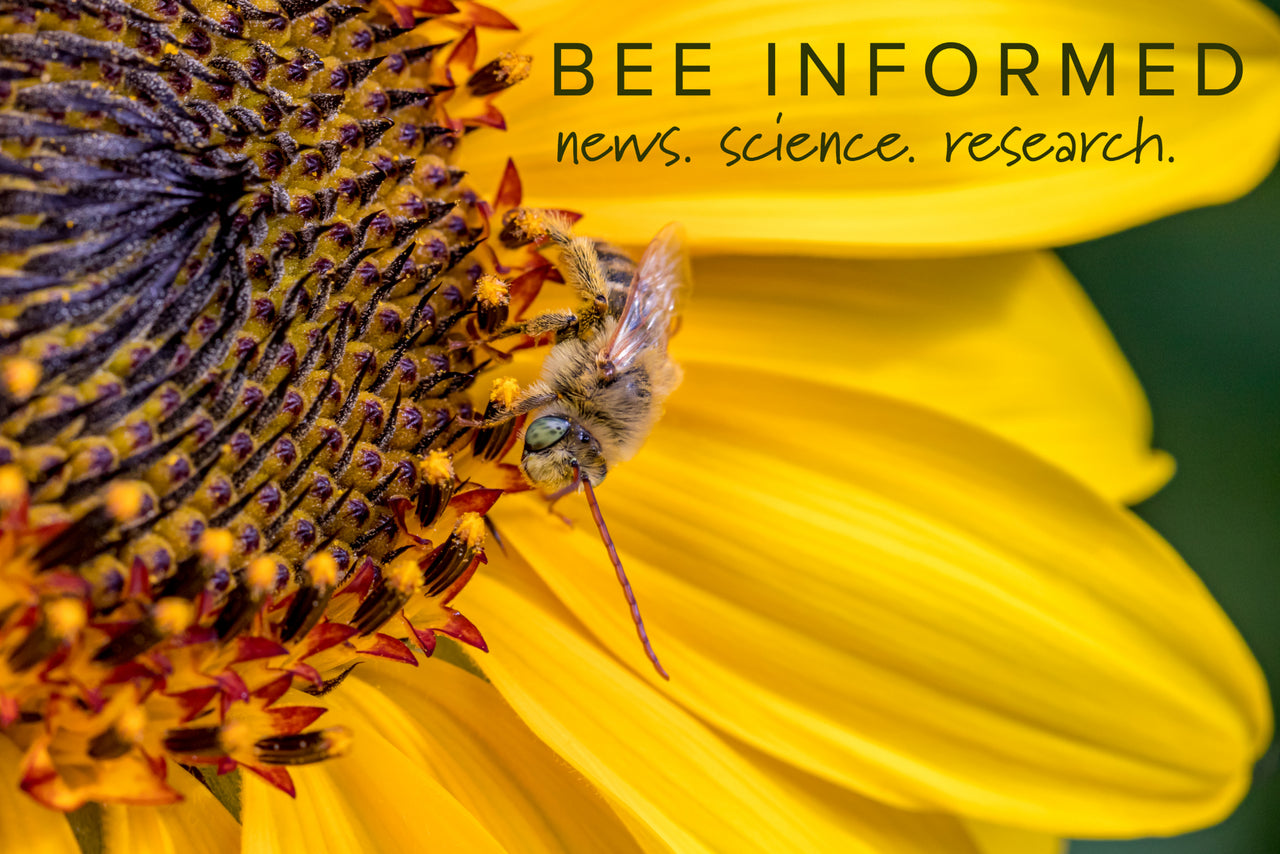 Each month our Bee Informed Blog highlights current news, science, and research related to solitary bee conservation, food insecurity, and sustainability.
(Entomology Today, by Jacqueline Serrano, Ph.D.) The Entomological Society of America's Early Career Professionals (ECP) Committee, highlights outstanding ECPs that are doing great work in the profession.
During his Ph.D. work at the University of California, Riverside, Jake Cecala, Ph.D., conducted a project looking at the effects of irrigation and pesticide use in ornamental plants on solitary bee reproduction. The project comprised 20 mesh flight cages set up in a field at the campus agricultural station. Each cage had 30 potted plants and an automated irrigation setup, and he filled each cage with alfalfa leafcutting bees (Megachile rotundata). Continue reading...
(Environment America, by Wendy Wendlandt) In May 2023, Colorado Gov. Jared Polis signed a bill limiting the use of toxic bee-killing pesticides into law.
This makes Colorado the ninth state to take such an action, and it couldn't have come a moment too soon: A recent study found that the western bumblebee, just one of the more than 900 bee species native to Colorado, has declined by 72% in some parts of the state due in part to exposure to these pesticides.
It's an important victory, but it's just the latest in a long line of wins for the bees. Here's a quick look at the progress to date: Continue reading...
(WIRED, by Matt Simon) Look, we get it—bees are fantastic. As more people keep piling into cities over the coming decades, we'll need more of these insects to pollinate urban green spaces, which provide fresh produce and the biomass that can cool a metropolis. But while deploying as many flowering species as possible to attract bees, cities risk sidelining an underappreciated champion of pollination: the humble moth.
If moths haven't been top of mind recently, it's not your fault. Moths are inherently more difficult to study than bees because they are nocturnal. This means scientists have to work at night, using light traps to attract the things. "The whole reason why they're overlooked is because bees, you see them in the day, but moths are obviously out at night," says Emilie Ellis, a pollinator ecologist at the University of Sheffield. "I genuinely think that I can count six papers that have looked at moths versus bees, or moths versus anything." Continue reading...
To stay up-to-date on bee-raising tips and reminders, events, pollinator research, and sustainability insights, sign up for our monthly BeeMail newsletter and follow us on social media!